written by Jessica Cassick
illustrated by Donald Jackson ​​ ​​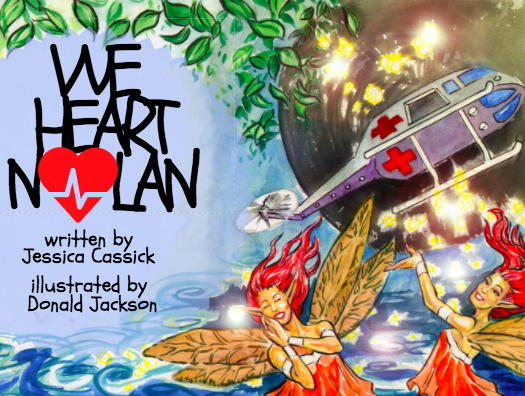 ImagineWe, LLC's FIRST release of the
Typically Untypical & Extraordinary book series.


 




Nolan and his family are a family of laughs and smiles and living in a mythical world of wondrous imagination. When Nolan falls sick and needs a new heart, the world begins to push and pull and move in his favor. Find out how Nolan receives his new heart in this book!
Many of you know him as Nolan, but so many know him as their son, grandson, nephew, and loved one.




A portion of the proceeds from this book will go back to Nolan as a courtesy for being our first spotlight child of 2017, and not only that but our very FIRST spotlight child of them all. What an honor it is to be working towards something that is going to benefit him in ways I can't express.